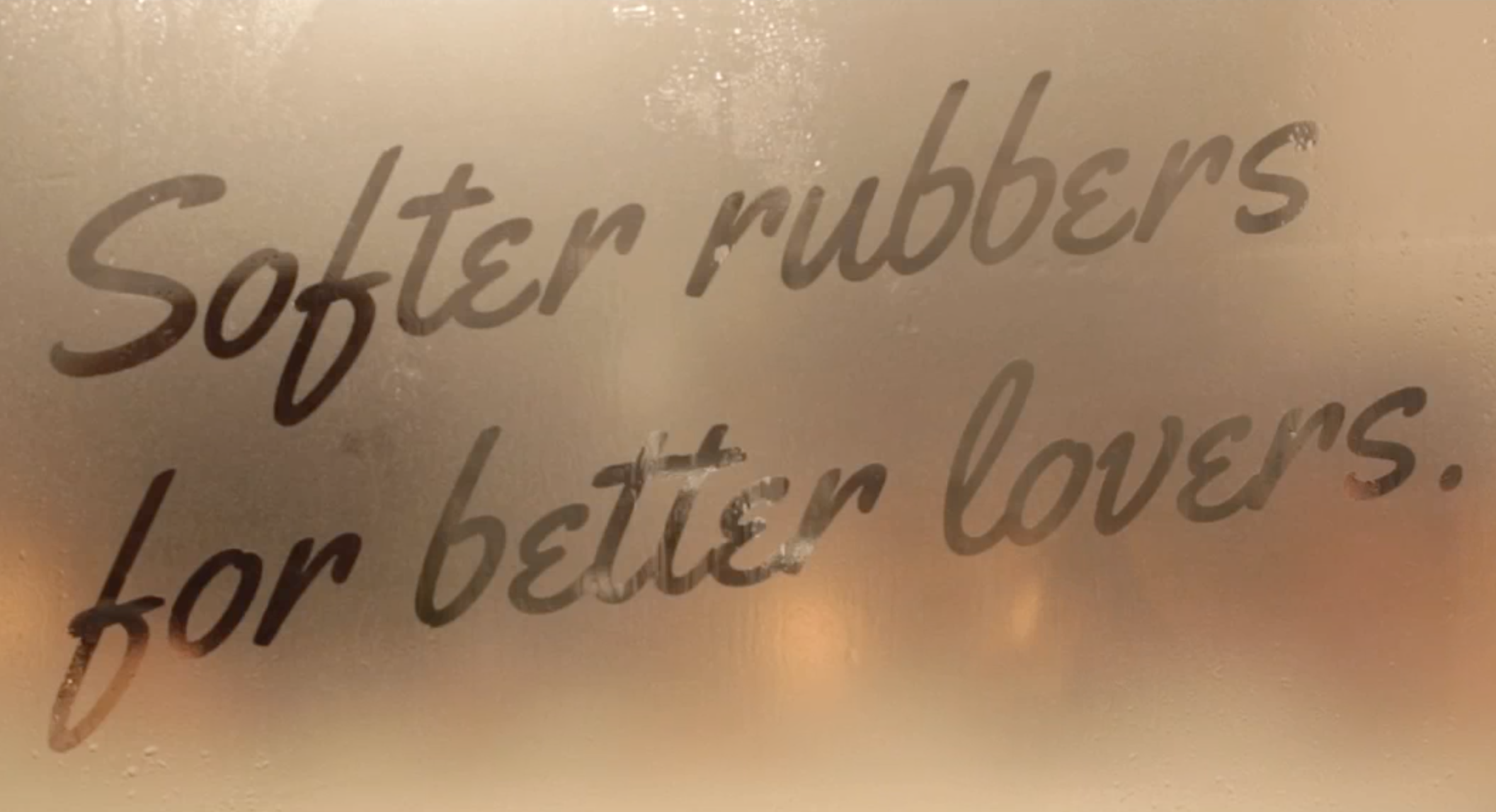 Going soft has never felt better.
For a truly good time between the sheets, go soft – your condoms, that is. Introducing Sensatex™, an innovation in condom manufacturing that produces ultra-soft condoms for unrivaled pleasure in the bedroom. Here are THREE GREAT REASONS why you should get up close and personal with our condoms!
Less friction, more action
Thickness and stiffness are normally good news in bed, but not so much for condoms. Because if the condom feels stiff, it can feel like you're being squeezed in all the wrong places. Our condoms are here to fix that. Thanks to our advanced Sensatex™ technology, our condoms stretch and move with the body to let you enjoy a more authentic sensation during sex. Sensatex™ ultra-soft latex also helps minimise friction in pleasure zones. More sensation and less friction means you can focus on each other—and your pleasure. Over and over, and over again.
Softer latex, better sex
The thinness of condoms is great for getting closer, but we also know the softness of the condom material is important. This is why our Sensatex™ technology has set out to provide you with a skin-like feel with its ultra-soft latex for your complete comfort and pleasure.
Did you know that as latex gets thinner, it can become more rigid and stretch less? While condom manufacturers race to have the thinnest condom, many customers are disappointed and feel that condoms are actually becoming more uncomfortable.
So yes, we're focused on making our condoms as thin as possible. But the way we see it, there's absolutely no reason for you and your partner to suffer between oohs and aahs by using a stiff condom, when you can have comfortable, spine-tingling safer sex with our ultra-soft condoms.
Also, if you're in need of further convincing...
Yes, soft is safe.
As you can imagine, a universal fear related to condoms is breakage.
Fortunately, all condoms go through rigorous testing to conform to high industry standards before they can be released in the market. To ensure ours go above and beyond the set standard, all ONE® Condoms are triple-tested before they get to you. Because while we're in the business of pushing creative boundaries with our condoms, we are absolutely not into playing coin toss with your sexual health.
---
Are you ready for the next generation of condoms?
Watch our webfilm here!
Made with Sensatex™ Advanced Ultra-soft Latex, ONE® Hyperthin® Condoms are thinner than our standard condoms for a more comfortable, intimate experience.

Pick your ONE® at all leading convenient stores and pharmacies nationwide.